Industry News09/19/19 - Corvette Blogger
The 2020 Corvette's Storage Capacity Demonstrated with Loading of 6-Piece Luggage Set

Our friend John from the MidEngineCorvetteForum.com brought this to my attention and it's great to have a related facebook video to share as well.
The Corvette Team tells us one of the design challenges was ensuring there would be enough storage for road trips. Their previous C7-branded 5-piece luggage set fits in the next-generation Corvette, but to see it is to believe it.
One of the vendors at the National Corvette Museum was ClubGlove.com, the maker of branded Corvette luggage sets. Like John said, we met them at the NCM Bash in April and were impressed with not only the heavy-duty construction but also how they are stackable on each other to make transporting them to and from the car as easy as possible.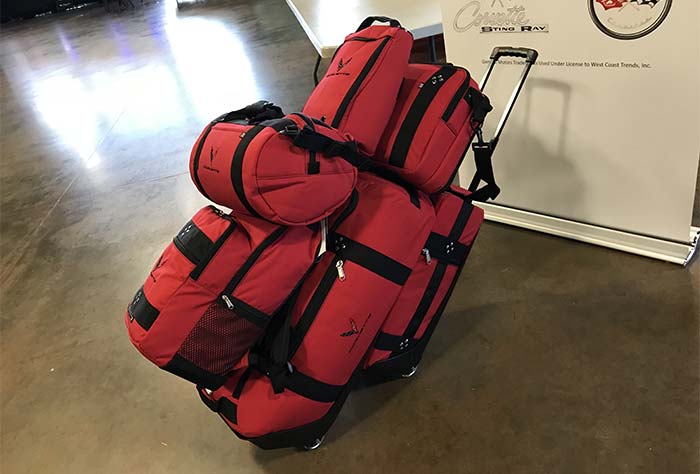 At last weekend's NCM 25th Anniversary Celebration, the representative from luggage company demonstrated how to pack the C8 Corvette utilizing their 6-piece luggage set.
As the facebook video from Karen Bedell shows, it does take some planning, and it helps to have luggage with soft sides to properly fit everything into the front and rear storage areas.

For those that are interested, the luggage set is offered for sale through the NCM's CorvetteStore.com or you can find more info at ClubGlove.com.

Source:
MidEngineCorvetteForum.com
Video by Karen Bedell / Facebook